Nothing says modern elegance like timber sectional doors!
We offer a huge range of colours, grains and finishes that will complement and enhance the design of your home.
Rest assured with our money back guarantee. Not happy with your timber look garage door purchase? We will refund your money 100%. Take a look at some of our latest timber sectional melbourne garage door projects below!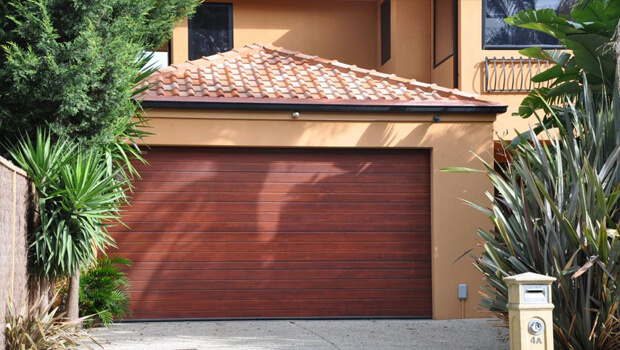 We have a colour chart available to help you perfectly match your new garage door colour to the colour of your home.

We supply the widest range of garage door styles and leading brands.
Timber Look Garage Doors FAQ's
How much are wooden garage doors?
The price of a wooden garage door will depend on the size of the door, hardware requirements and the material you choose, i.e. the type of wood you choose to clad the garage door. A wooden garage door installer will be able to give you an exact quote.
How to make a garage door look like wood?
If you'd prefer a wood look garage door without the maintenance that real wood & timber requires, then you can opt for one of our Knotwood™ or Timber Coat™ finishes. They are specially developed to provide the natural look of timber on high-quality aluminium or steel.
Are wood garage doors more expensive?
The type of wood you choose to clad your door may increase the price due to the quality and finish of the wood. The wood will also impact the weight of the door and the mechanisms that are required to counteract an increased weight on the frame, further increasing the price.
What is the best material to use for a garage door?
Steel is one of the best materials to use for a garage door. However, if you like the look of a wooden garage door, then you can have the best of both worlds with specially engineered aluminium or steel that looks like real wood grain – it comes in a range of designs.
What is the best wood for garage doors?
Due to its resistance to moisture, rotting and insects, Cedar wood is considered the best wood for garage doors. Other woods that are often used include Plywood and Redwood. If you're not sure which to choose, consult a garage door specialist.
Our sales team are experts in garage doors and will take the time to understand your needs.